Reading
Reading in Foundation is primarily about inciting a love of books and supporting the development of imagination and language. At Warboys Primary Academy we promote the belief that reading is not about how many words you can recognise or what level book you are on. Reading is more than just words. It is a lifelong skill that once mastered can 'open doors'.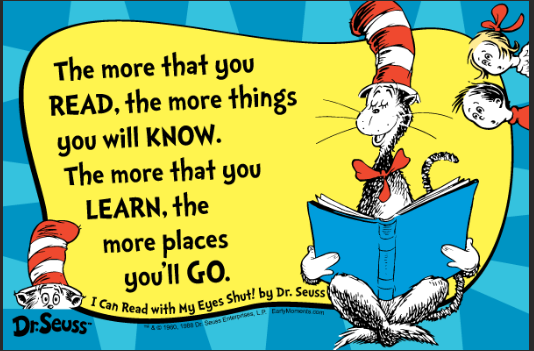 In Foundation we use a variety of different books – fact, fiction and poetry – to support individual reading development. The most familiar scheme are the Oxford Reading Tree books written by Roderick Hunt – with the characters of Kipper, Floppy, Biff and Chip.
We initially introduce children to reading through picture books – this is to support their familiarity with how a book works, language development and story development. We understand that many children will start school already familiar with books and knowing some words. After our initial assessments of language and comprehension then many children will move on from these picture books. Children will move through the scheme as we introduce phonic learning and reading strategies.
How can you help at home?
Sharing books with your child on a daily routine is vital in supporting language development. Children love to listen to stories and gain confidence from joining in the parts that they know.
At Warboys Primary Academy we use a Reading challenge to celebrate home learning: every time your child reads their story book to you at home, they tick off part of their chart.
We also send home 'word cards' – these are specific words that children should know how to read by sight at the end of their foundation year - Words for Home
Please view the below videos which provide examples of good practices you can use to support your child in their learning and understanding whilst reading.